The finalists have been announced of the 2019 Oxfordshire Business Awards (OXBA). With 14 awards categories for businesses of all sizes, the OXBA awards recognise, reward and promote the excellence of Oxfordshire based businesses.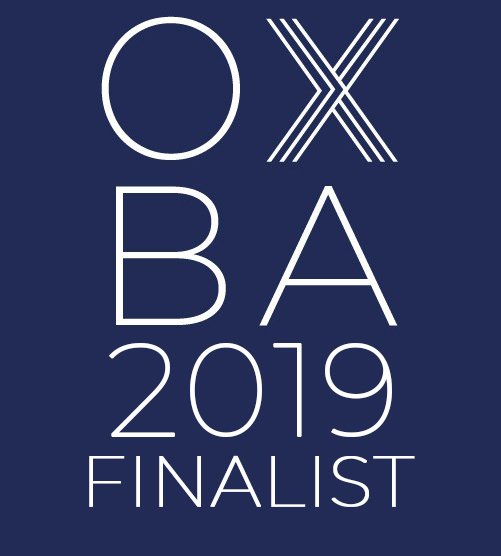 Local OXBA Finalists
THE NATWEST LARGE BUSINESS AWARD Planet IT, Milton Park
Planet IT offer professional IT services including security services and cloud solutions. They were finalists for our SVBA Large Business of the Year back in March.
THE HAYS EMPLOYER OF THE YEAR AWARD Abingdon and Witney College, Abingdon
Abingdon and Witney Colllege is a further education college specialising in full-time, part-time and HE courses and apprenticeships.
THE BRITA GREEN AWARD Oxford Wood Recyling, Abingdon
Oxford Wood Recycling was established to address sustainability issues in wood waste management while providing employment opportunities for people facing disadvantages.
THE BRITA GREEN AWARD Montala, Watchfield
Montala is a web solutions company who deliver dynamic and user friendly web applications. Montala won the Vale of White Horse SME of the Year Award at our SVBA Awards in March.
We would like to wish all of the finalists congratulations and good luck for the final of the OXBA Awards on 14 June.
Why and how your business can be involved in similar business awards
Entering your business for an awards can be very beneficial to you and your business. The process of applying usually involves writing down what is good about your business, which also allows a focus on core strengths and achievements. A nomination or even a win is a great way of promoting your services, and as a result it shows credibility to your customers and even potential new recruits.
Furthermore your staff will feel proud and motivated, seeing their work being recognised in some way, and there is usually a ceremony where the team can get together in a social setting and celebrate what has been achieved.
For information of other local and national business awards please follow this link to our website page.